New York Stock Exchange
The heart of the Financial District is in the very small space where you can find the JP Morgan Bank, the building that once hosted the American government, the New York Stock Exchange (NYSE). These are all very interesting, but the best of them is the NYSE.
You should walk in and see what the NYSE is like from the inside. It has a sports field quality to it. In each team, the members wear the same color and compete against the other teams. It is hard to not take sides.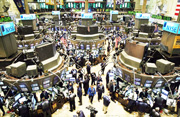 There are young boys in front of computer screens, buying and selling through a series of bizarre gestures. It is part of the culture. It also largely unnecessary, because most of their gestures are matched in the computer (to sometimes calamitous results, since a computer lacks any common sense -- this means that whenever there's a serious crash, like in 1987, it will go on as if nothing has happened).
But this ritual embodies a very powerful reminder of why societies are generally capitalistic. Capitalism has prevailed over most of the other economic systems because, in the end, it boils down to a buyer and a seller agreeing on a price. Marxism, which is much more rational, failed because it lacked that simplicity. Things didn't have prices and therefore it was impossible to know what people wanted.
Wall Street is the economic center of the world because it sets the prices of everything. Including money itself. The Federal Reserve in Washington, the central banks at Frankfurt and the Tokyo operators settle for an interest rate based on the activity, moods and hysterics that Wall Street goes through every day.
There is only one item Wall Street cannot control and that's housing. But that's because it's the market is imperfect: unlike everything else it the world, real estate cannot be exported.
Highline Park
The Village is like an oversized Roschard's test -- it is anything you want it to be. It can be a bohemian neighborhood (although those who think so should update their impression of the area), it can be a gay neighborhood, a creative neighborhood, a once-interesting but now-sold-out neighborhood... It depends on your moood and on the what you are looking for in it. You will probably find it anyway, so it doesn't make much sense to define it in the first place.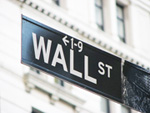 Anyway, The Village is one thing for sure -- one of the most eye-pleasing, landscape-amalgamating tours you can take in New York. Direct yourself to the West Village for a treat of beautiful residential houses. You can take line 1 on the New York Subway to Christopher Street station. When you emerge, you may want to rub your eyes and pinch yourself to convince you are in New York -- the area is that ravisihing.
You can start walking west through Grove Street, all the way to the Hudson River (that's sight number 2 on the tour). Once in Hudson you can take a right and start walking north towards Gansevoort Street. Then take a left and move on to Washington Street.
In the corner between Washington and Gansevoort you can climb up to the Highline Park, which is a small (by New York's standards -- it go goes on for a mile and a half) a beauty of an aerial greenway which will take you to the Meatpacking District.
Grand Central Station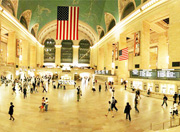 For a facility mainly designed to receive and dispatch trains, Grand Central Station is remarkably full of different uses. It offers warmth (for those cold winter evenings) and spectacle for free. There are several stations across the U.S. that are just as magnificent (one in Washington DC comes to mind), but they lack the vital buzz that New Yorkers give to everything.
It was very close to being demolished in 1963 after several years of decadence. It was saved by a strong, popular campaign orchestrated by celebrities. Jacqueline Bouvier, John Fitzgerald Kennedy's widow, was among them. Thanks to that campaign we can still enjoy the memorable Oyster Barm, a really impressive (and really expensive) bar beneath the station, arched by Romanesque vaults.
It only reaches its full splendor towards February or March, when the first shoft sell crabs appear. These crabs have just molted their shell when they were caught and were therefore naked. Which makes them extra soft. And extra delicious. They are one of the East Coast's weaknesses.
But that's not the only good thing about the Oyster Bar in February or March -- while the soft shell crabs herald the arrival of the spring, the weather is also cold enough to enjoy a clam chowder -- New England's best stew.
Grand Central Station divides Park Avenue. The south side is very interesting -- all the way down to Union Square, it is full of stores and highly recommendable restaurants. But hold on before going in that direction. Although, as is usually the case in Manhattan, there's not that much to see in the north, it does have the ultimate quintaessential New York sight. The MetLife skyscraper, formerly PanAm, climbing over the station at the traffic tunnels.
That is New York.