Just how musical can New York be? It's town so filled with such noise and traffic and boisterousness that it borders on clangor. It seems impossible for its citizens to develop any sense of harmony or melody.
And yet, the city has bred many great musicians. John Williams, the ultimate 20th century orchestral composer, was born and raised here. The main popular movements of the 20th century have been developed here.
Just what is it about this town and music?
New York's Got Rhythm

The best way to explain New York's relationship with music is through a story we owe to a great journalist, The Washginton Post's Gene Weingarten, a Pulitzer Prize winner who would go on to win his second Pulitzter by doing a little musical experiment. He contacted a violin player, and had him play for hours in L'Enfant subway station, one of the busiest of New York.
The man arrived to the station at around 7.51 am on January 12, 2007. Wearing jeans, a long-sleeved T-Shirt and a baseball cap, he fiddled several classical tunes for over half an hour. The subway, that Noah's Ark transporting all of New York's menagerie, was so busy that over 1,000 people walked by him. Some of them threw money to the man's violin case. Nobody stopped to listen to him.
Which is a shame. The man in question was one of the finest classical musicians in the world. His name was Joshua Bell, a name that would draw hundreds of people to pay hundreds, if not thousands of dollars to hear him play at Carnegie Hall, or at Julliard, or in any of the city's other prestigious concert halls. His music "does nothing less than tell human beings why they bother to live," according to an Interview magazine review of a concert he gave as a puber.
And yet it didn't happen this time. None of the busy commuters stopped to realize they were hearing to some of the world's finest music, stopped to listen to him.
That Kind of New York Music
What does this tell us about New York's musiciality? That New Yorkers are deaf? Not true, history says. That they are more concerned about making it to work in time than to appreciate a once-in-a-lifetime opportunity to enjoy fine classical music? Could be, but it's a simplistic approach.
Rather, it explains that New Yorkers are used to fine music. Maybe you can't ask a buzzing commuter to stop and differentiate between passable rendition of a classical piece and a top-notch version patrons would pay hundreds of dollars for. But this speaks more about the city's street musicians than about New Yorker's themselves.
New York is a place where things are taken seriously. There's an intoxicating energy to prove onself in those streets, no matter if you are writing an serious-minded Opera, a Broadway show or one of the many genres that conform the city's style. Music emanates from the streets, from the artists themselves, not from concert halls or the board meetings where the government decides whom to give what grant.
Mr Stroez's Present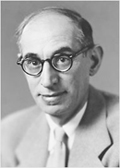 There is another story that illustrates New York's relationship with music. It was told by one of New York's finest newsmen, Meyer Berger. He described how, on January 16, 1959, a blind beggar was retrieved from a Bowery sidewalk and taken to St. Clare's Hospital. He was 82 years-old. His name was Laurence Stroetz and he didn't have any relatives or family who would take care of him. He had been a violinist in Pittsburgh Symphony Orchestra, but he hadn't played in 30 years.
So sister Francies Marie brought an old violin to the room 302 of St. Claren's Hospital and Stroetz, whose fingers were initially shaky, played several pieces. He finished this private concert with Gounod's Ave Maria.
Ten days later, eight violins had arrived to St. Clare's Hospital. People had ready reporter Meyer Berger's account of the story and had been terribly moved. They put a violin on Laurence Stroetz's hands. And, by Meyer Berger's account, "He played it a while, tenderly, softly, then gave it back. He said, 'This is a fine old violin. Tell the owner to take good care of it.' The white-clad nun said, 'It is your violin, Mr Stroetz. It is a gift.'
The old man bent his head over it. He wept."