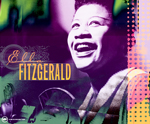 Geniuses never make it alone. Whether it's the great composers in Vienna in the late 18th century, the impressionists in late 19th-century Paris, or the avant-garde artist in 20th century Spain, all the memorable groups of artists tend to thrive when they are living in a community.
New York, with its relentless tendency to unite people, has had many of those examples. One of the most impressive, and somehow least remembered today, is the conjunction of great 20th century jazz performers living in the same Southern Queens neighborhood. Ella Fitzgerald, John Coltrane, Count Basie... For a few golden years they could all be found in Addisleigh Park.
The Addisleigh Park Jazz
Addisleigh Park was always unusual. The streets in this small part of the larger St Albans neighborhood in Queens streets are named, which is as much of a rarity in Queens as it is in the rest of New York. It was also a mostly open space in 1923, which is what attracted Clarence Williams to it (and that the fact that African Americans had it tougher finding accommodation as the neared Manhattan). He was a worthy addition to the area.
Williams was an African-American visionary who foresaw the advent of jazz music and had started a music publishing business a few years before in Chicago. Foreseeing again that the scene would soon boom in New York, he decided to travel there with this wife.
He would have found it easy to make small talk with one of his neighbors, Thomas Wright Fats Waller, who moved to Addisleigh a in the early 1930s. An obese and a dipsomaniac, Waller was famous for being great at playing his new genre called jazz in notorious vaudeville theaters. He had a hand for writing music (he had already penned a few musicals by the time he met Williams) and an ear for recognizing talent. That's probably why he had allowed a young organist called William Basie into this band.
A Neighborhood of Legends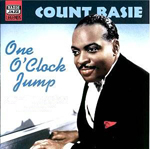 Basie would leave Waller's side in 1928 to go to and play in different. By the time he returned to New York, he had evolved into Count Basie, forger a new swing-based kind of jazz sound. He was perhaps the most daring and beloved of the jazz musicians in New York. He was also, apparently, an outstanding neighbor in Addisleigh Park -- he would invite strangers into his parties and would let his neighbors use his swimming pool when he was away.
Basie moved to the Adelaide Road (near 175th street) in 1946. It would not be long until the neighborhood boomed into an all-out jazz haven. A gracious, funny lady called Ella Fiztgerald would join him a few years later, in the 1950s.
The Place to Be
Ella Fizgerald had a perennially stocked bar in her living room and a about half a dozen smash hits behind her back. She was in her prime when she moved to Addisleigh, the "First Lady of Song". It was in that house, in Murdock Avenue between 179th and 180th streets, that she would conceive her Songbooks (glorious renditions of the opus of American giants like Cole Porter, Duke Ellington or Rodgers and Hart).
And she would enjoy the company of Lena Horne, a talented singer who had gotten sick of performing in Hollywood films (and being persecuted by her left-leaning ideology) and wanted to focus on her nightclub career. It was probably for the best. She became a tremendous icon of both the jazz culture and the then-struggling African-American community, appearing in television, Broadway shows and recording many jazz standards. Her house can be found on 178th Street with 112 Murdock Avenue.
Dying in 2010, she was perhaps Addisleigh's longest-living resident. She was closely followed, however, by a man called Milt The Judge Hilton, a master bassist who died in 2000. He moved to Addisleigh in the 1950s after staying with Cab Calloway's band for 15 years.