What to do in Utica? If you ask this, you're no sports fan. Through the city's more troubled times, the popularity of the Utica College Pioneer Men's Division III Hockey kept the town alive. Such is the devotion Utica has for sports, and such was the atmosphere created in each game, several hockey teams have stated that they'd rather play in Utica than at home. Nothing is more representative of this than perhaps a headline from the local publication Utica Observer Dispatch in which it very concisely said of Utica: "Home is Where the Hockey Is."
Boilermaker Road Race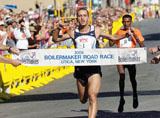 If you are into running and happen to be in the state of New York in the first week of July, you have a date. Along with a dozen thousand people from all over the world, which is the average attendance for the Boilermaker Road Race -- at 9.3 miles long, it's the longest 15K run not only in New York, but in the whole nation. It has gotten to the point where it's almost another holiday in the city. There's an expo where Boilermaker memorabilia acquires Disney store status, with all kinds of gear being sold at the Masonic Center Care Community. Runners go there to pick up their numbers and generate some 15K buzz. Then, as the race starts, people from the average 30,000 spectators play regional music from the countries they come from to treat it like the gathering event it deep down is. Once the race is finished, there's an official party with free beer that's a local celebration unto itself.
National Distance Running Hall of Fame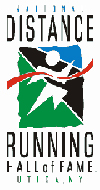 The Boilermaker brand has made Utica the unofficial American capital of race-running. Which only made it a more logical place in which to establish the National Distance Running Hall of Fame, a facility where the United States honors great achievement in running or running recognition. The place is worth a visit even where there is no induction going on, if only to check out who and why has their names on the wall. The sport itself is also honored with a permanent exhibition that includes memorabilia, awards and videos.
Harold T. Clark Athletic Center
Would you like to run in the American capital of running? It can happen if you go to the beating heart of Utica's love for sports -- its College's Athletic Center. It's one of Utica College's main assets, as it is considered state-of-the-art with equipped for any sport you prefer or would like to try: a gymnasium that sits 2,200, both swimming and diving pools, athletic training rooms and, as a reward for all that physical effort, saunas.
Val Balias Ski Center
Snow is one the great benefits of New York City in the winter. The same happens to Utica, which is one of the very few localities in the U.S. to have its own ski center within city limits, which accommodates all levels of skiing ability. You will find it atop the Memorial Parkway, and once there you can choose from five different trails -- or you can direct yourself to the sledding hill.